Welding & Plasma Consumables
Every Process, Every Part
Having the right consumables is essential for minimizing downtime & keeping your budget on track. We maintain a massive stock of consumables for every welding process & application in a massive assortment of leading brand names. 
Let Wisco take the guess work out finding the right part so you can get back to real work. We carry over 10 brands of welding consumables & our customer representatives can track down even the most obscure part.
To make things simple, we also carry consumable kits for most of the brands we stock. This is a great way to guarantee that you have all the parts you need to get back to welding.
Need a repair or a repair part? Our ARC Repair Center stocks a full line of repair & replacement parts for all the brands we carry. We also do warranty work for Miller Electric.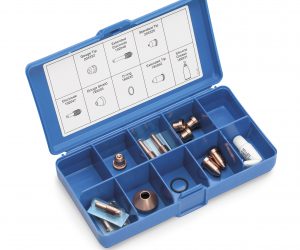 2200 N Western Ave, Chicago IL 60647